The committee represents the interests of its members within the College on various College committees and within the wider university.
---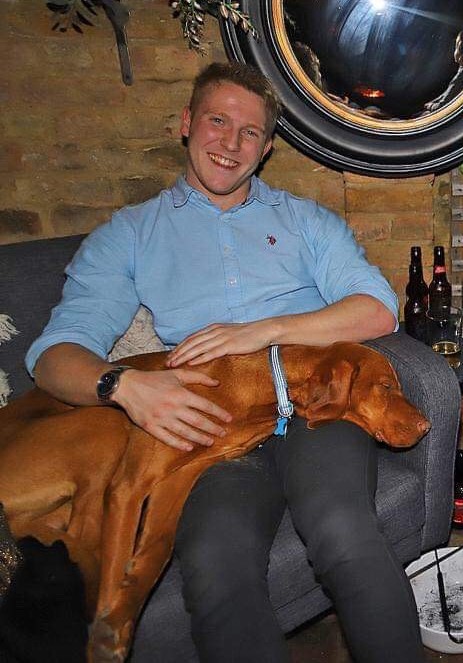 Welcome to Teddy Hall! I am this year's MCR President. I'm from a farm in the middle of nowhere in Hampshire. I did my undergrad in Chemistry at the University of Bath, so how I ended up here doing a DPhil in Engineering studying the use of nanotechnology in cancer treatment, is a mystery.
When I'm not working I'm playing rugby, boxing or just generally trying to have laugh. If you guys ever want to chat or have any suggestions, just send me a message or find me in college. I promise I'm not as scary as I look!
My role as MCR President revolves around representing the MCR community in a number of College functions and meetings, as well as the University at large. I also head the MCR Committee who work tirelessly throughout the year to ensure that the Teddy Hall MCR maintains its reputation of being one of the best in Oxford. We run a number of events throughout the year, social and academic, to cater for the tastes of everyone in the MCR, ensuring a fun, friendly and inclusive atmosphere.
I am sure you will thoroughly enjoy your time in Oxford and that the MCR can play a part in making sure you feel right at home here. Please feel free to contact me with any requests regarding the MCR or the College and I will be happy to help you. I am very much looking forward to welcoming and meeting you all over the next year.
---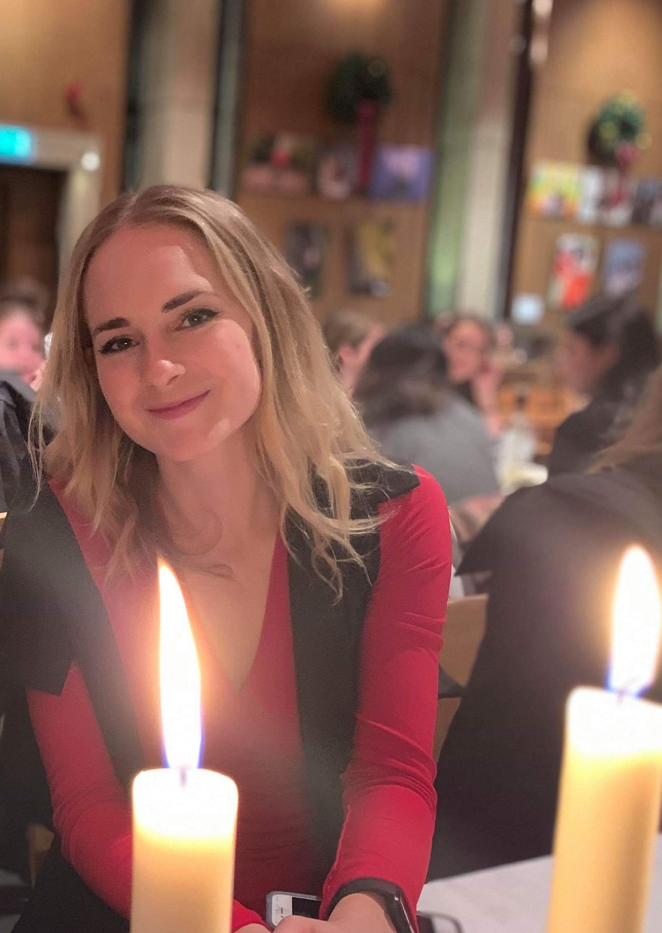 Hi Hall! I'm Julia, your VP for 2020-2021. I am in my second year of an MPhil in European Politics and Society, and I am particularly interested in how European Union policymakers approach cyber foreign policy. I'm a 'Maritimer' from the east coast of Canada, and I recently moved to the UK after completing my undergraduate degree in political science at Queen's University in Canada. Although my academic studies revolve around cyber politics, I really enjoy reading (physical) books as well as cycling and running—and the latter is especially enjoyable in Uni parks because of the brilliant dog-watching opportunities.
This year, together with the rest of the Committee, I will be focusing on how we can all best navigate the extraordinary circumstances of COVID-19 and simultaneously foster a vibrant, sociable, and lively community at Teddy. You'll hear from me directly through weekly MCR emails which keep MCR members updated on importance notices and fun events. My role also entails secretarial duties for general MCR meetings, providing support for the wider Committee's numerous projects, and serving as the back-up MCR President for Ben if needed.
Aside from my position in the Committee, I am an eager member of the Teddy Hall Women's Football Team (although we are sadly not playing matches during Michaelmas Term 2020), an editor for an Oxford student-run international affairs journal (STAIR), and an ardent attendee of formal dinner.
I am really looking forward to meeting you all soon!
---
Stewards
Stewards are responsible for the MCR social life. They organise parties, college exchanges, special MCR dinners, cultural events and trips. The stewards also attend Teddy hall's Domestic committee meetings to raise issues about food and housing.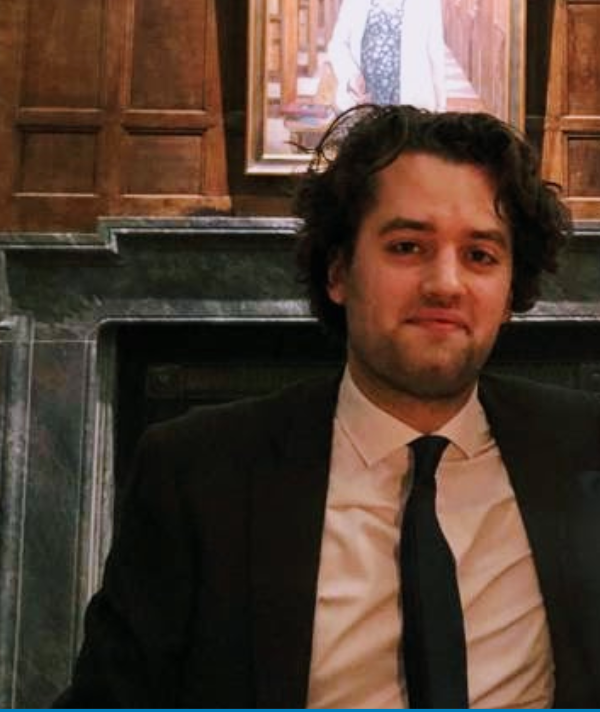 Thijs van der Plas
Hi Teddies! I'm Thijs, and I am one of your two Stewards this year, together with Fernando. I am enrolled in the Interdisciplinary Bioscience DTP DPhil programme, where I am studying how brains process information. I am from the Netherlands, where I previously studied Physics. Here in Oxford, we use methods from Physics to ask how networks of brain cells can represent the information of our surroundings, and how this compares to how artificial intelligence networks work.
However, during my first year here I also focused (heavily) on all the fun things that Teddy Hall has to offer, and I am very excited to be part of the organising committee in 20/21! As Stewards, we are responsible for organising loads of social activities which provide fantastic opportunities to befriend other Teddies from different backgrounds and disciplines. Highlights include (many) dinners, board games, pub nights and more. We always welcome suggestions, and hope to see you soon at one of our activities! Until then, ciao!
---
---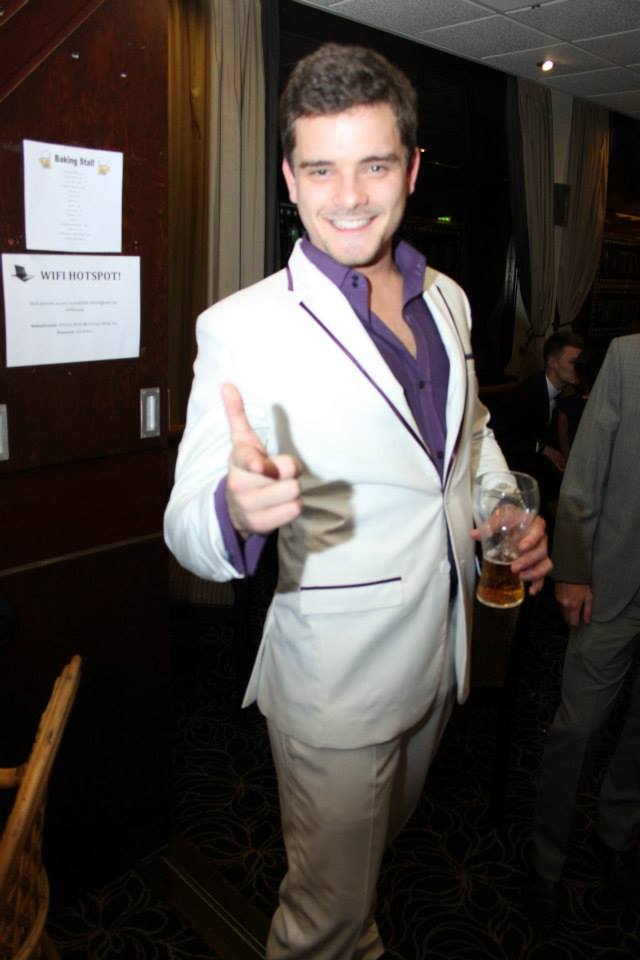 Treasurer: Andrew Gibson
Nothing quite says "good with money" like a cheap Vietnamese suit.
Howdy Hall, I'm Andrew and I'll be your treasurer for 2019/20. Everything in my life is just sunshine and rainbows. It wasn't always like this though. Before Teddy Hall it was dark… and wet – I'm from Scotland (and will aggressively remind you) where I completed my Masters in Physics at Glasgow University, Scotland. In Scotland.
In my spare time as a 4th year Materials DPhil student I study a novel manufacturing technique to lower the cost of ceramic armour for the military. Ideally this armour will have the same ballistic properties as previous versions but as the treasurer I can tell you, everything's an optimisation.
If you can't get enough of my emails regarding the various MCR charges on your battels then please, get in contact with any issues you have (regarding money) and I'll be sure to forward them to the previous treasurer 😉
---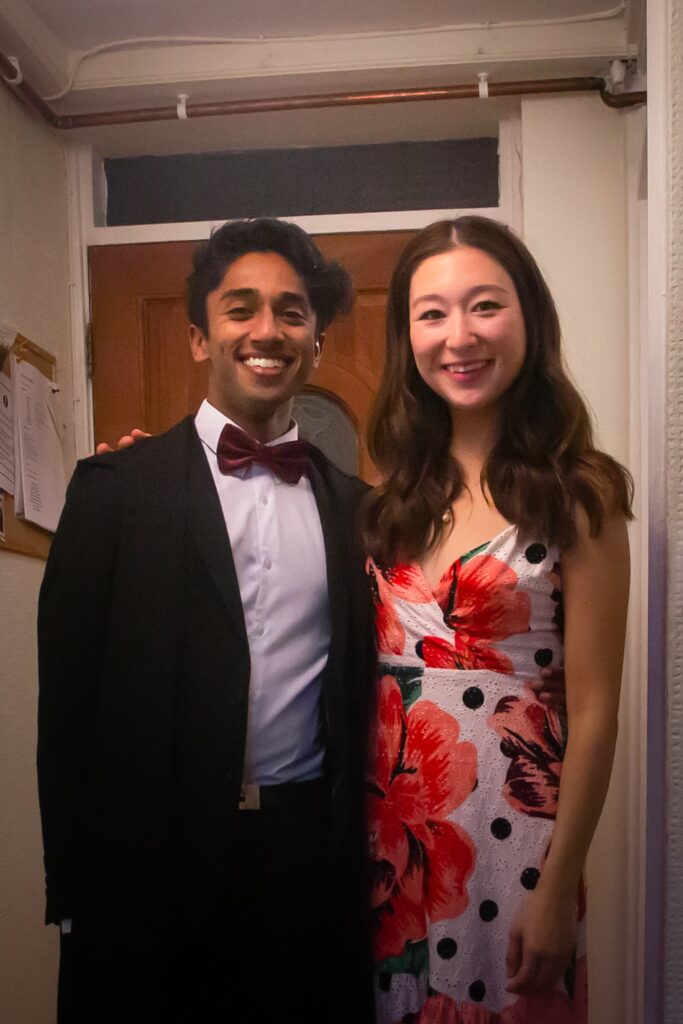 Welfare: Julie Hechler
I am a happy fusion of cultures, which include German, Canadian and Japanese. I spent my years of undergrad/master's in Scotland and Sweden and I am going into my second DPhil year in Epidemiology. My research interests are based around associations of domain-specific physical activity with risk of non-communicable diseases, however my own physical activities currently consist of walking up the stairs to disturb Raggy whilst he works and taking numerous trips to the snack cupboard.
We are here to make sure that your transition to Oxford is as smooth, safe, and inclusive as possible! Please do not hesitate to reach out to either of us if you'd like a casual chat, need advice or want to get any worries off your chest. We're able to help directly, or connect you with those who can provide you with guidance. You'll also catch us at events like High Tea and welfare workshops, as well as around college.
Teddy Hall is full of the most kind and inclusive people, and there are so many points of contact around the college to help student wellbeing.
Lots of love,
Xoxo Gossip girls (Jules and Rags)
---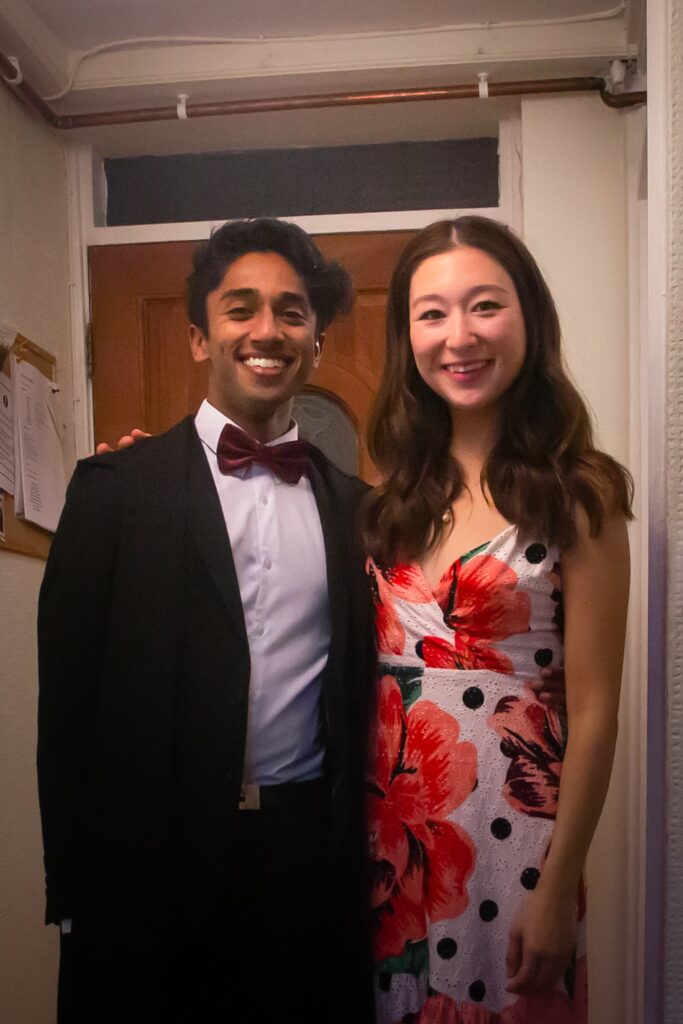 Welfare: Raggy Ravichandran
I grew up in the rainy city of Manchester and close to the Peak District, which led to my love of the outdoors, you're more than welcome to join for a cycle or a hike! I completed my undergrad in the bustling city of London, before moving to Oxford. I'm going into my second year of DPhil Engineering Science, where my research focuses on the aerodynamics of thermal protection systems for rockets and spaceplanes. My other academic interests include sending memes to Julie and explaining why chocolate digestives are the best biscuit.
---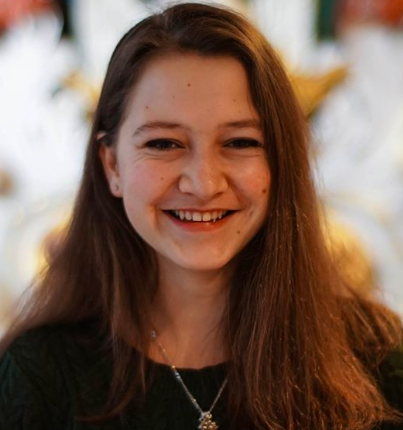 IT Officer: Yana Lishkova
Hi (H)all, I'm Yana and I am currently a DPhil student in Control Engineering. I come from Bulgaria, but I have lived and studied in the UK for the last seven years. In my free time I like to train for a gliding license or help build model rockets.
As the IT officer, I try to manage the MCR website, mailing lists and punt bookings, so feel free to contact me if you have any questions or issues with these or any other MCR related topics. ][=