The committee represents the interests of its members within the College on various College committees and within the wider university.
---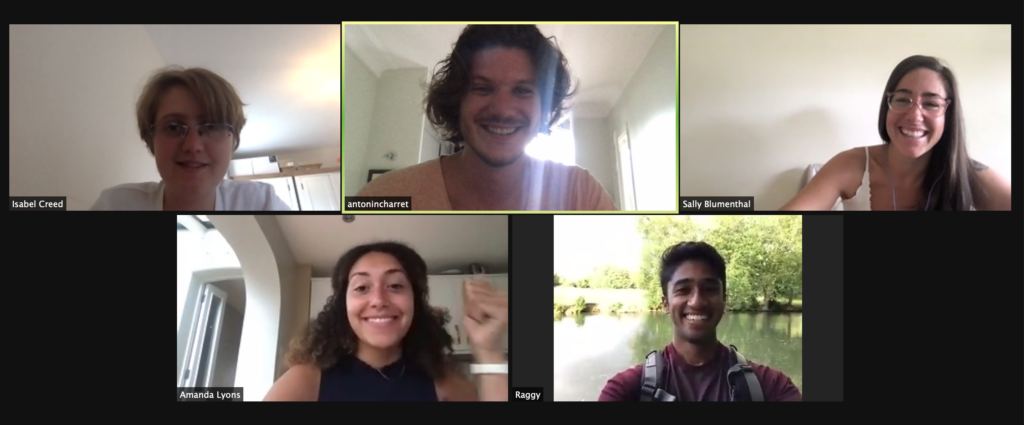 Hi Teddies ! My name is Antonin and I will be your Vice-President for the coming year. I am in the second year of my Dphil in Education where I am researching the European Union's higher education and research policy. I am from France but have lived in the UK and the US (Indiana) for many years. In a past life I worked in the arts and culture and studied film so I am always up for a chat about what you've last seen and enjoyed!
As your VP, you can expect to hear from me through regular emails about MCR updates and events taking place. I am also in charge of all secretarial duties in the MCR and providing general support for all projects and activities taking place.
We all hope you will enjoy a year as normal as possible and are always happy to hear suggestions on how your experience at Teddy Hall can be improved. Please don't hesitate to speak with any of us directly for anything you may need.
I can't wait to meet you all!
Antonin
Hi Hall – my name is Raggy and I am a third-year DPhil student in Engineering Science, researching spacecraft and re-entry vehicles. I grew up in Manchester and completed my undergrad in London. I am your steward (social secretary) for this year – planning pub nights, BOPs and exchange formals. I was on committee last year too, helping with college welfare. With restrictions easing, I'm really excited to be planning the social life we've missed so much for the last year and a half, catch me living my best Teddy Hall life either at the college bar, rowing or MCR football!
Hi! I'm Sarah, but people call me Sally, take your pick of these 2-syllable names. I am your MCR Treasurer for 2021-2022. I am in my second year DPhil in Atmospheric, Oceanic, and Planetary Physics, with particular interest in the interplay of chemistry and dynamics on Exoplanets. My fascination with space was naturally inspired by standing on the beach watching rockets and shuttles launch from my hometown in Florida. In Florida, I pursued a degree in Chemistry at the University of Central Florida. After, I worked on the James Webb Space Telescope at NASA GSFC outside of Washington, DC. When I don't have my head in the stars, you can find me moving as much as I can– running, cycling, yoga, climbing, dancing. Thankfully, I'm not of the flavour of the infamous "Florida Man," which means I might have a shot at being a decent Treasurer. If you can't get enough of the various MCR charges on your battels then please, get in contact with any issues you have–regarding money, and I'll be sure to do as any first-time Treasurer would do, and ask the previous treasurer way too many questions. 
Hey, I'm Amanda! I'm going into the second year of my DPhil in Education, with my research focus on concepts of therapeutic environments for teenagers in foster care. I'm mostly from London, but also spent time living in Ghana, Canada, and Australia! I did my undergraduate at Leeds University, but I have been in Oxford for the past few years – as I also did my MPhil here in Criminal Justice and Criminology! I spend a lot of my free time around the English coast, so hit me up if you want some travel suggestions – as it's beautiful! 
Hi H(all),
I am Izzy Creed (She/Her) and I will be of your welfare reps for next academic year. I am a DPhil student in Theoretical Chemistry, studying how disorder affects quantum systems.  Outside of work,  I am a keen ultra-walker, campaigner, and gym goer.  
---