The committee represents the interests of its members within the College on various College committees and within the wider university.
---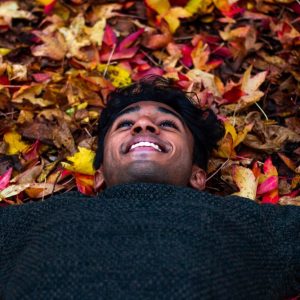 Hi Hall – my name is Raggy and I am a third-year DPhil student in Engineering Science, researching spacecraft and re-entry vehicles. I grew up in Manchester and completed my undergrad in London. I am really excited to represent us a postgraduate community within Teddy Hall on social, academic and welfare matters.
While Oxford may seem different at first, the Teddy Hall MCR is a such a lovely community that I'm sure you'll settle in no time! Alongside me are the wonderful MCR committee who have been working so hard to run all sorts of events and ensure everyone in the MCR feels welcome. Teddy Hall has a fantastic reputation for its sports, social events and some of the best food in Oxford!
I'm really excited to be on board with the social life we've missed so much for the last year and a half: catch me living my best Teddy Hall life either at the college bar, rowing or on exchange formals!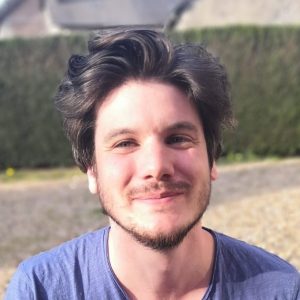 Hi Teddies ! My name is Antonin and I will be your Vice-President for the coming year. I am in the second year of my Dphil in Education where I am researching the European Union's higher education and research policy. I am from France but have lived in the UK and the US (Indiana) for many years. In a past life I worked in the arts and culture and studied film so I am always up for a chat about what you've last seen and enjoyed!
As your VP, you can expect to hear from me through regular emails about MCR updates and events taking place. I am also in charge of all secretarial duties in the MCR and providing general support for all projects and activities taking place.
We all hope you will enjoy a year as normal as possible and are always happy to hear suggestions on how your experience at Teddy Hall can be improved. Please don't hesitate to speak with any of us directly for anything you may need.
I can't wait to meet you all!
Antonin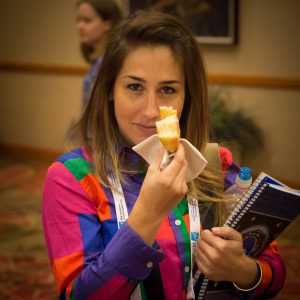 Hi! I'm Sarah, but people call me Sally, take your pick of these 2-syllable names. I am your MCR Treasurer for 2021-2022. I am in my second year DPhil in Atmospheric, Oceanic, and Planetary Physics, with particular interest in the interplay of chemistry and dynamics on Exoplanets. My fascination with space was naturally inspired by standing on the beach watching rockets and shuttles launch from my hometown in Florida. In Florida, I pursued a degree in Chemistry at the University of Central Florida. After, I worked on the James Webb Space Telescope at NASA GSFC outside of Washington, DC. When I don't have my head in the stars, you can find me moving as much as I can– running, cycling, yoga, climbing, dancing. Thankfully, I'm not of the flavour of the infamous "Florida Man," which means I might have a shot at being a decent Treasurer. If you can't get enough of the various MCR charges on your battels then please, get in contact with any issues you have–regarding money, and I'll be sure to do as any first-time Treasurer would do, and ask the previous treasurer way too many questions.
Steward: Giovanni Rolandino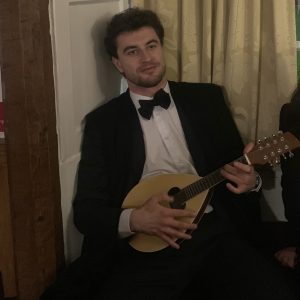 I am a first year DPhil student in Surgical Sciences, developing advanced hand prosthetics. I was born and raised in Milan and came to the UK for my MSc and I immediately loved this place and Oxford in particular.I will be both of the stewards for this coming year, which means I am responsible for the more practical side of events organisation and management (even if I will be greatly aided by my 3 ancillary stewards). If you have any suggestions about some initiatives you would like the MCR to carry on please let me know. Also please feel free to talk to me about any type of issue, personal or professional you may have. While I may not be always able to help I can point you in the right direction and I guarantee absolute confidentiality.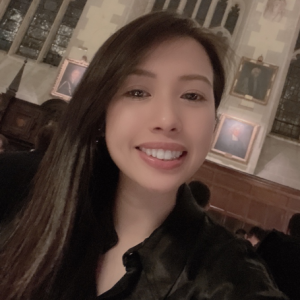 Hey Teddies! I'm Nancy and I'm a first year DPhil student in WRH medical sciences, with a particular interest in studying how mitochondrial diseases arise. I am a huge foodie so if you ever need someone to grab food or drinks with to chat about any issues or anything, please feel free to get in touch with me via our welfare email. Hope we can get to know each other better over welfare events!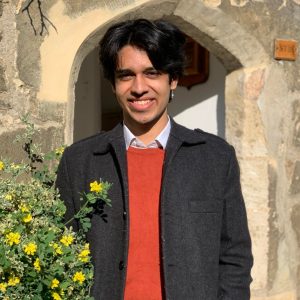 Hey, Hall! I'm Siddhant, a DPhil in Organic Chemistry, specialising in the field of Chemical Biology. As the welfare officer, I envision creating a safe space for everyone to not only be themselves but also communicate, criticise, and introspect within the graduate community at Teddy Hall. I believe in equity, equality, diversity, and inclusion for different communities within the graduate body – including but not limited to women and LGBTQ+, especially in STEM & medicine.
Apart from that, I'm a biggg FRIENDS fan and you can see me being a 'Rachel' almost all the time. :)))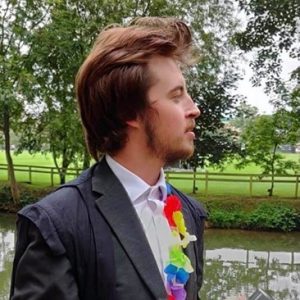 Hi! My name is Will, and I am your MCR Academic Representative for this academic year. I am a first-year MPhil in Law (though I am in my second year as a member of the Teddy Hall MCR, having read for the BCL last year). I am determined to help to make the Teddy Hall MCR a welcoming and inviting environment for us to support each other academically and to learn about each other's studies and research. I am excited to organise events which will enable us to do this (such as the termly academic seminar and 'lightning talks'). Drop me a line if you have any ideas for MCR-wide events! I am also keen to provide logistical support (e.g. booking rooms, procuring refreshments) for any events that you would like to organise. Get in touch with me if I can be of any help!
Hey Teddies, good to meet you all. I am Muyi, a candidate for Master of Public Policy (MPP) at Blavatnik School of Government here at Oxford. I was born in mainland China before living my most recent life in the U.S. and Sweden. I am your Sports Rep for 2021-2022. I will be doing stash for this year, as well as helping you all with my best regarding sports team liaison, sports event planning, NSE gym issues, and more.Anything you think I can be of help, send me an email, and let's see how we can work things out.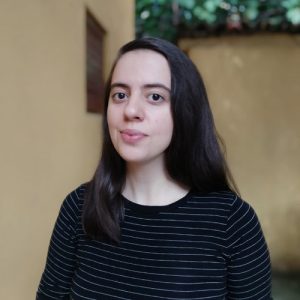 Hey (H)all! I'm Irem, and I'm your new NSE rep. I grew up in Istanbul and completed my undergrad in New York City. Now, I'm doing the MSc in Social Science of the Internet at the Oxford Internet Institute. I'm particularly interested in the intersection of social media, identity, and visual culture. As the NSE rep, you'll find me organizing the brunches on Sundays. My interests outside of academia include breakfast food and grocery shopping, so it's a delight to be responsible for the best event on the calendar. I'm always happy to hear suggestions on how to improve the brunch experience, so feel free to shoot me a message if you have any ideas or comments. I am also happy to assist with any issues that you may be experiencing related to the NSE facilities that could not be solved through other available resources. See you around!
NSE Rep: Shubham Kulkarni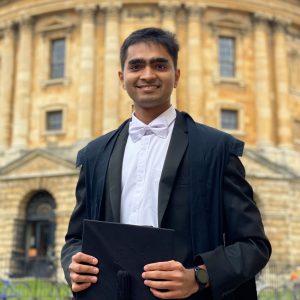 Hey (H)all! I'm Shubham, and one of your NSE Reps. I'm a first-year DPhil student at the Physics Department and I work on simulations for upcoming NASA/ESA missions to Venus, re-analyzing data from past missions (cool space stuff). I come from India, and I have studied/worked in the Netherlands, Germany, and Sweden for the past three years. In my free time, I enjoy hiking, astrophotography, and science outreach activities. Along with other NSE Reps, I organize Sunday Brunches at the NSE Common Room. This year, we are planning different themes for all brunches and I'd be happy to hear if you'd like to taste a particular cuisine or if you have some ideas about the next theme! I'm also a contact point for any issues related to NSE and the post-graduate community, so feel free to contact me if you have any concerns or any suggestions about improving life at NSE!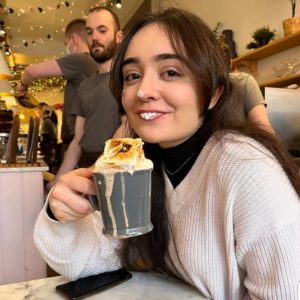 My name is Katerina and I am a fourth year biochemist studying membraneless organelles. I am one of the MCR Women*'s reps for this year. As a woman in STEM and having been raised in the Middle East, I have a direct interest in making the college and wider university environment more inclusive for the women around me. I also want to create a safe space for women to talk about their experiences in the hall, grow and thrive. Aside from that, you'll probably find me playing underwater hockey, attempting to zen out with some yoga or in an obscure Teddy Hall theatre production. Feel free to send me an email if you ever need to chat.
*women-identifying and minority gender identities
Charity Rep: Effie Nikitopoulou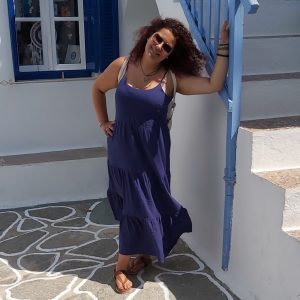 Hey Teddies,
My name is Effie, and I am a first year DPhil student in Chemical Biology and your Charity Officer for this year 😊 I did my undergrad on Biochemistry and Biotechnology in Greece and my master's in molecular Genetics and Diagnostics in the UK and have been living here the past 6 years.
I am a huge people person, and my goal is to always be surrounded by as many friends as possible and to help as many people in need as possible. I have dedicated both my work and my hobbies in improving human life. Long-term, I aim to build a beautiful family with many kids and friends to bake cookies for, as I love both cooking and baking!
Please contact me if you have any idea on a Charity event, fundraising or item donation and I can provide guidance and help organizing. Try donating the worth of your first coffee of each month and take 5 minutes to think how much your tiny gesture will affect someone else's life 😊
I wish everyone all the best for this year and for the years to come!!
Ancillary Steward: Zubin Deyal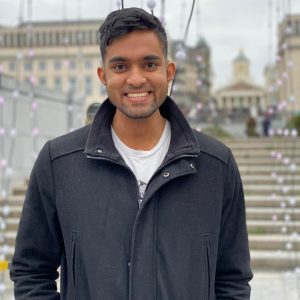 I am a Caribbean boy hailing from Barbados studying the MBA at Oxford. Both my nationality and degree mean I like to have fun. I largely try to enjoy myself as much as possible, and I do this on the MCR committee by planning social events, especially parties and night outs, for the Hall. Outside of selling my soul to consulting – making PowerPoints and running the numbers (bro) – I enjoy philosophy, political theory, and economics. I also love playing cricket, and I occasionally play for the University (when I make the team). I also quite enjoy beach trips, long strolls through nature, and films (especially Dune which just won 6 Oscars). Sometimes I even meditate. Feel free to talk to me about anything except Eurovision.